The theme for Friday December 2nd is "LEAD, LIFT, & THE LANGUAGE OF QUEENS – Finding Your Why". It's an extraordinary time for Women to leave our marks on almost everything we touch. Those who choose to lead the way and lift others up in the process, are the heroes among us. These are the change-makers who work tirelessly behind the scenes and on the front lines to help create a better world. Our TGIF speakers are four of those dynamic women.
We hope you will join us for this special event featuring Lisa Gable (Award-Winning CEO, Best-Selling Author, Keynote Speaker), Goldie Ross (Change Maker, Director of Operations, Community Builder), Megan Joe (Community Health Champion, Hunger Relief Specialist, Operations Director) and Carrie-Ann Barrow (Founder, Author, Coach, Speaker).
Lisa will TEACH us about leadership, mentoring and leaving your mark, Goldie and Megan will GIVE us insight into the food insecurity crisis in our own communities, and Carrie-Ann will INSPIRE us to clarify our visions and step boldly into our "royalty" as women.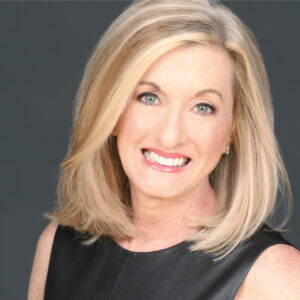 LISA GABLE – Teach Speaker
Award-Winning CEO, Best-Selling Author, American Diplomat, Keynote Speaker
Leadership, Legacy and Leaving Your Mark
Lisa Gable is a Wall Street Journal and USA Today bestselling author of Turnaround – How to Change Course When Things are Going South, and is highly recognized as a turnaround mastermind and innovative businesswoman. For more than 30 years, she has been called to turnaround failing organizations—businesses, teams, nonprofits, political campaigns, and government projects—and to solve seemingly intractable problems. Over time, Lisa has learned the key to course-correct when things go South is applying the discipline of process engineering—carefully reevaluating everything your organization does and how it does it—with diplomacy and humanity, taking care of relationships and forging strong partnerships. As a CEO, former US Ambassador, and advisor to Fortune 500 companies, Lisa has orchestrated the successful turnarounds of private and public organizations in all industries. She got her start at the age of 19 working with the Pentagon and White House during the Regan Administration. At age 24, Lisa was recruited by Intel Corporation by the Chairman and CEO. At 30, she had the honorary rank of a 3-star general for her work as a Committee Vice Chair charged with helping women in the military become more integrated. At 40 she became a US Ambassador, and today has combined all of those skills to be the CEO of FARE, an organization that is solving the complex problem of food allergies, which affect over 85 million Americans and a half billion people around the world.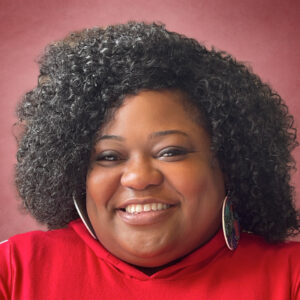 GOLDIE ROSS – Give Speaker
Change Maker, Director Operations DC, So What Else
Helping Kids to Help their Communities
Goldie Ross is a woman who leads with her heart. Many people talk about change, Goldie actually makes change happen. As a single mother of four, Goldie has held many jobs over the last 20 years to make ends meet for her family. Included among her talents, Goldie has been a pharmacy technician, a construction worker, a home health care aid and a cafeteria worker in the DC public school system. In each of those jobs, Goldie felt an emptiness in her work and knew that there was something else she needed to do in this world. Today as So What Else, Director of Operations for DC, Goldie is now doing what she loves which is helping to make a change in the lives of the children in the communities So What Else serves. Her work includes providing music and art therapy, helping young people obtain entrepreneurship and literacy skills, organized sports and cooking classes and most importantly insuring that these children and their families have enough to eat. In the inner city, children are dying at an alarming rate. So instead of complaining about the problem, Goldie and her staff are doing something about it.

MEGAN JOE – Give Speaker
Community Health Champion, Operations Director, Hunger Relief Program
Stepping Up to End Hunger
Megan is a University of Maryland graduate with a bachelor's degree in Community Health and a passion for teaching youth about healthy living. After the pandemic shut down all in-person meetings for So What Else, she uncovered a real need and discovered a new passion for changing the lives of people in need of assistance by helping to reduce food insecurity. Healthy living and food always played a huge role in her life prompting her desire and passion to work to reduce food insecurity by providing fresh fruits and vegetables, dairy, protein, and more essential resources to the community. As the Operations Director of the Hunger Relief Program of So What Else, Megan can see first hand the "fruits of her labors". When SWE first started the Hunger Relief Program, the company was serving only canned food bags to approximately 100 families a day. Today, SWE serves over 1,000 families in one day and can hardly keep up with the growing demand. Megan believes no one should have to go hungry, and is grateful for the opportunity to change people's lives through her work. She is eager to continue helping people gain access to the resources they need to survive, thrive and take care of their families.

CARRIE-ANN BARROW – Inspire Speaker
Founder, Best-Selling Author, Coach, Speaker
Creating Queen Confidence
Carrie-Ann Barrow is a successful serial entrepreneur and dynamic force determined to help women discover their dreams and live with unshakable confidence. She founded her first company in 2000, an information technology staffing company that achieved a three-year sales growth of 444.7%, achieving Inc. 500 status. She sold that business six years later and was featured in the Washingtonian Magazine as a 'Woman to Watch" in the metropolitan area. Since then, she has built and sold two other businesses and is now focused on her passion for helping women to achieve their desired success and build their dreams according to their values. She transforms how women think about themselves, empowering them to reimagine what's possible – in work and life – and make their boldest visions real. She does this both in her writing and coaching. She shares her story and those of women she's coached in her book, The Queen's Decree, which became an Amazon #1 seller in Women and Business. Her message is clear, you can reclaim your power to choose at any age. She challenges women to honor and prioritize themselves and bring out their inner Queen! Carrie-Ann has a Bachelor's in Psychology and a Masters in Employee Relations. She is an ICF-certified coach, Leadership Circle certified practitioner, Certified DISC Practitioner, and a Coaches Training Institute-certified Professional Co-Active Coach.