Our December event features Amanda Moskowitz (Playwright, Writer, Founder, Bee The Change, LLC), Amy Yontef-McGrath (Service Addict, Public Interest Attorney, Community Activist) and Monika Samtani (Award winning news personality, Founder Ms. Media and The Fem Word) and, Sarva Rajendra (Executive Director, Sahasra Deepika, Global community builder).
Amanda will TEACH us about the healing power of "telling your truth" in order to broaden the conversation about the complex social issues surrounding sexual trauma.  Amy will speak about her personal mission to GIVE back to the community though her experiences with 50 service projects in one year, and how she was empowered to change routines and step outside of the box to find new passions and purpose. And Monika and Sarva will INSPIRE us through storytelling of their Global Initiative and commitment to change the world, one girl at a time through the programs and school established in Bangalore India.
AMANDA MOSKOWITZ – Teach Speaker
Playwright, Author, and Founder of Bee the Change, LLC
Amanda Moskowitz is a playwright, children's book author, and a creative writer based in North Potomac, MD.
She is the playwright of I Am Her, a profound and moving play on the lasting complexities of sexual trauma and the healing power of truth. I Am Her premiered in October to sold out audiences at the Woolly Mammoth Theater Company in Washington DC and opened to critical acclaim.
When she's not working on the play, Amanda channels her creative energy and social activism into the form of children's books. She has written two self-published books, Alice the Bee and the Cherry Trees, and Baba the Monkey and All that Noise. Amanda is also working on a whimsical story entitled, Ms. Mae Meets the Moon, which tells the journey of Mae C. Jamison—the first African American woman to travel to space.
Amanda lives in North Potomac, MD with her very patient husband, Jeff, their two children, Alyce and Jacob, and their dog, Booker.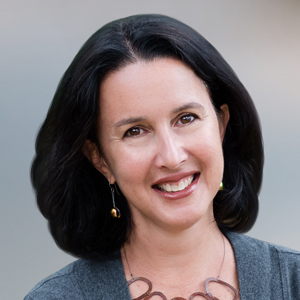 AMY YONTEF-MCGRATH – Give Speaker
Service Addict, Public Interest Attorney, Community Activist
Amy Yontef-McGrath is a self-proclaimed 'service addict.' At a turning point in her own life, the former public interest attorney and stay-at-home mom launched an innovative platform called Follow Me To 50, which celebrates community service and self-discovery. Follow Me To 50 allowed Amy to shake up her daily routine to reveal new passions and purposes that reframed her next life's chapter. By stepping into unfamiliar settings, and accepting new challenges, (at least 50 different experiences), Amy tapped into new opportunities for engagement and renewed spirit. She now works to encourage others to do the same: to find purpose and passion at every stage, to expand traditional notions of community, and to inspire action and social investment.
While remaining an active volunteer and leader in select local and national organizations, Amy enjoys sharing the valuable lessons from Follow Me To 50 with others in her blog www.followmetofifty.com and through writing and public speaking. She has been featured in USA Today's Best Years 2019, Forbes, Encore.org, Next Avenue, on Second Act Stories and was recognized in April 2019 as Montgomery Serves, Volunteer of the Year. Amy was recently appointed as a Community Outreach and Student Lead for Montgomery County for Moms Demand Action, a non-partisan national movement for gun sense in America.
When Amy is not rolling up her sleeves to do community work, you may find her walking, kayaking, or planning an exciting trip to share with her high school-sweetheart-turned husband and their 3 children.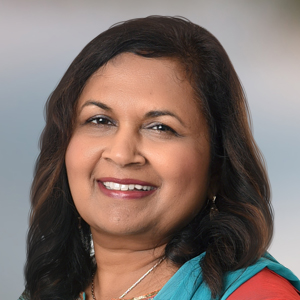 SARVA RAJENDRA – Inspire Speaker
Exec Director of Sahasra Deepika, Global Community Builder, Health Sciences Executive 
Sarva Rajendra is Executive Director of Sahasra Deepika Foundation for Education (SD).  Sahasra Deepika, which means a thousand points of light, is a nonprofit organization that houses and educates underprivileged children living in Bangalore, India. Sarva is passionate about SD's mission to provide education, residential care and hope to underprivileged children. Sarva graduated from Wellesley College, and received a Master's in Health Sciences from Johns Hopkins University. For two decades she was administrator of a private medical oncology and hematology practice. Sarva was selected as one of Loudoun County's top 20 Women to Watch by Loudoun Business Journal in 2015, was recently honored as a top humanitarian by Loudon 100, and has been featured in several publications. . She serves as co-chair of the Vital Voices Global Partnership's DC Council and is on the board of the Five Stones Institute. Sarva and her family have lived in the Washington, DC area for over 30 years.
MONIKA SAMTANI – Inspire Speaker
Award Winning News Personality, Founder Ms. Media, Founder The Fem Word
Monika works closely with SD and as a journalist, is the "storyteller" that creates the outreach and opportunities for the SD organization.  Monika's award-winning film "Suma's Story" depicts the touching journey of the first girl to attend the SD school.
Monika Samtani is founder of Ms. Media and co-founder of The Fem Word, a global female-led storytelling platform. Monika's award-winning television news career spans 25+ years, and she is recognized as one of the first professional South Asian broadcast journalists in Washington, D.C. She was the cover feature of Washington FAMILY Magazine in 2013, and Fairfax WOMAN Magazine in 2019. Monika has worked on national promotional efforts for feature films such as 'Girl Rising', a global campaign for girl's education and empowerment; and 'SOLD', a feature film about human trafficking. She has produced and directed multiple short films and documentaries for international organizations, winning the prestigious Silver Remi Award at the Worldfest Film Festival in Houston and the coveted Impact DOCS Award of Merit in Miami. Monika is a keynote speaker inspiring women entrepreneurs, advocating for female alliances around the world through The Fem Word platform.