The theme for Friday June 3rd is "GROW, GLOW & SPARKLE – Tapping into what makes you shine". At every moment in our lives, we have the opportunity to decide how we are going to show up in the world, and where we are going to shine our light. Even In the darkest or most challenging of times, we can choose how to move through those challenges with an illuminated view of what's possible.
We hope you will join us for this special event featuring Yasmin Abadian (Positive Psychology Coach, Philanthropist, Realtor), Markette Sheppard (Author, Emmy Award Winning Journalist, Marketing Executive) and Rachel Berenzweig (Motivational Speaker, Video Series Host, Community Leader).
Yasmin will TEACH us about the positive psychology of resiliency, optimism and mindfulness, Markette will GIVE us a glimpse into "The Glow Girls Guide to Life", a TV series aimed at illuminating women and women owned brands from around the world, and Rachel will INSPIRE us with compassion, humor and perspective on "sparkling" after an unspeakable loss.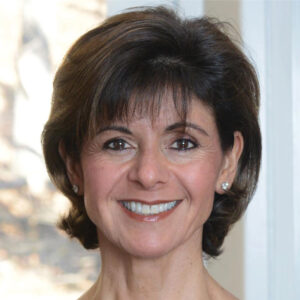 YASMIN ABADIAN – Teach Speaker
Positive Psychology Coach, Philanthropist, Realtor
LOOKING THROUGH A DIFFERENT LENS
Yasmin is a seasoned entrepreneur, a personal development coach, a positive psychology and mindfulness instructor, and a writer. She emphasizes resilience, mindfulness, wellbeing, and overall excellence!
In her late 50s, at the height of her career and still Top Producer at the Potomac Village office of Long & Foster, Yasmin walked away from a very lucrative career in real estate sales and ventured back to her first love – coaching and teaching.
Her life experiences include enduring a gut-wrenching divorce and impending bankruptcy; being a single parent to teen-age twin daughters, being a stepmom, and navigating the ravages of dementia with her beloved father. And now – living her life according to her terms and her values.
Yasmin has embodied a life of courage, optimism, and resilience and is focused on how we become the best versions of ourselves while overcoming obstacles and living life to its fullest.
She holds a Bachelor of Science from UCLA in Kinesiology/Exercise Physiology, an Executive Certificate in Leadership Coaching, Facilitation and Executive Coaching from Georgetown University, in addition to being certified in Positive Psychology and Applied Positive Psychology. She is also an Integrative Nutrition Coach – amongst at least another half a dozen certifications. Yasmin is currently completing her Mindfulness Meditation Teacher Certification Program and is clearly committed to lifelong learning.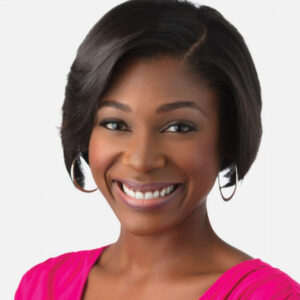 MARKETTE SHEPPARD – Give Speaker
Author, Emmy Award Winning Journalist, Marketing Executive
HOW TO GLOW AND GROW IN THE SHADE
Markette Sheppard is a marketing executive, Emmy-award winning TV host and author of the bestselling inspirational children's book, What Is Light? and My Rainy Day Rocket Ship (Simon & Schuster). She is also the creator of Alphabet in a Flash, multicultural ABC flash cards for early childhood learners.
As a TV Host, Markette won an Emmy award for her role as host and moderator of a morning show on the CBS affiliate in Washington, DC. She was nominated for back-to-back EMMY awards in 2018 & 2019. On the national stage, Markette has been featured on top-rated national morning shows as a lifestyle expert, including NBC's TODAY Show, VH1's Big Morning Buzz Live and ABC's Live! with Kelly. She is also the host and creator of The Glow Girl's Guide to Life, a 12-part social media series on Glow Steam TV.
Markette is also founder of The GLOW Brands, a digital marketing & consulting company aimed at illuminating brands around the world. She was awarded a full scholarship to the 2021 Vital Voices Grow business accelerator program for entrepreneurship.
Markette earned a digital marketing strategy certification from Harvard, an M.A. degree in interactive journalism from American University in Washington, DC and a B.A. in communications & French from California State University Dominguez Hills.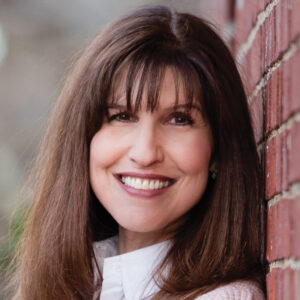 RACHEL BERENZWEIG – Inspire Speaker
Motivational Speaker, Video Series Host, Community Leader
STONES AND KISSES
Rachel Berenzweig is a motivational speaker and creator of the weekly video series "Sparkles of Shabbat" (#sparklesofshabbat). Known for her warmth, kindness, compassion and humor, Rachel inspires audiences as she shares her journey of loss, coping and finding joy again following the tragic death of her precious son in 2019. Rachel is often described as a "ray of sunshine" or a "having an inner light". She connects authentically as she shares her reflections and insights on spirituality, resilience and optimism.
Rachel has a passion for Judaism and outreach. She was privileged to interview Dr. Edith Eva Eger, Holocaust survivor, psychiatrist and author of best-selling book, "The Choice". She also spoke at the Project Inspire Women's Fall Retreat in Austin, Texas. Rachel recently served a three-year term as Co-President of the Sisterhood of Congregation B'nai Tzedek in Potomac, Maryland. She taught nursery school for 5 years, chaired Chesed (Kindness), Bar/Bat Mitzvah and other committees in her local Jewish community.
Rachel previously worked as a human resources manager for Accenture and enjoyed career counseling and staffing of consultants. She graduated summa cum laude from the Robert H. Smith School of Business at the University of Maryland, College Park with a B.S. in Marketing.
Rachel lives with her beloved husband and son in Maryland, along with their two fuzzy golden retrievers. Along with family, friends and connecting with people, Rachel's other interests include lots of coffee, chocolate, fashion and life-long learning!