The theme for the day, "FROM CAREER TO CALLING – Pursuing your authentic path", will highlight strategies to uncover what's most important to you and how to personally brand yourself consistent with your vision of what's possible.
Our March event features Kim Cayce (TedX Organizer, Angel Investor and CEO, Luna Startup Labs), Geeta Bakshi (Ex-CIA Officer, Founder, FAMIL Afghan Allies Non-Profit, Warrior) and Michelle Schoenfeld (Inspirational Speaker, Consultant and Storyteller).
Kim will TEACH us about the power of authentic personal branding to reach our personal and business goals, Geeta will share her powerful journey from CIA officer to non-profit founder to GIVE support to the Afghan Allies who protected her for many years in Afghanistan and Michelle will INSPIRE and enchant us with her personal story to finding her true passion and authentic purpose halfway around the world. The morning promises to take us all on a journey of self-discovery and empowered action to create our best lives.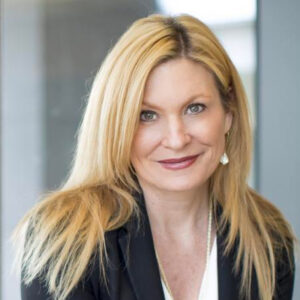 KIM CAYCE – Teach Speaker
TEDx Organizer, Angel Investor and CEO, Luna Startup Labs
Personal Branding – Presenting Your Authentic Self
With 20+ years of business experience, Kim has been starting and growing companies in a variety of industries. She is largely focused on helping women and entrepreneurs gain access to the resources and capital that will allow them to thrive. Kim's expertise in the fields of business planning, marketing strategy, digital marketing, SEO, website design, public relations, angel investing and personal branding is what set her apart from others.
Through her best-selling workshops, energizing events and top-ranked coaching programs, Kim works with women to inspire even the newest business owners to escape overwhelm, overcome self-doubt, clarify their vision, and generate exciting momentum as they move closer to building a life and business they love.
Kim is truly a renaissance woman. She has been both a professional golfer and an entrepreneur featured on the first season of "Shark Tank" presenting her unique line of women's activewear. Kim is currently the organizer of TEDx Pearl Street and an adjunct professor at American University School of International Service. She graduated from Duke University and holds MBAs from both Stanford and UCLA.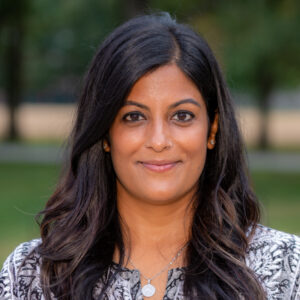 GEETA BAKSHI – Give Speaker
Ex-CIA Officer, Founder, FAMIL Afghan Allies Non-Profit, Warrior
FAMIL (From CIA Officer to Afghan Nonprofit Founder)
Geeta Bakshi is a second-generation American of South Asian descent and a native of Northern Virginia. After graduating from George Mason University and inspired to serve the United States after the tragic events of 9/11, Geeta joined the CIA, where she served a 14-year career focused on counterterrorism issues. Having spent much of that time working on the ground in Afghanistan, Geeta lived by the notion of "service before self", recognizing she and her colleagues had an enormous responsibility to protect innocent lives from America's terrorist adversaries. Today, Geeta is the founder of FAMIL, a nonprofit organization dedicated to helping Afghan refugees resettle in the United States after the withdrawal of American troops from Kabul in summer of 2021.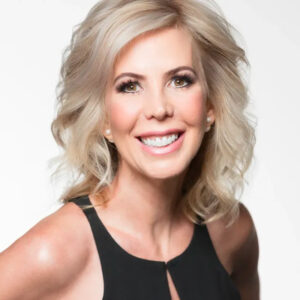 MICHELLE SCHOENFELD – Inspire Speaker
Inspirational Speaker, Consultant and Storyteller
A Journey of Self Discovery
Michelle Schoenfeld is a wellbeing expert and inspirational speaker who inspires audiences to tap into their own life's purpose and find what motivates them in order to live a more abundant, productive, and happy life. As a skilled storyteller, she integrates real life relatable experiences into her high energy and engaging presentations. Audiences leave feeling energized, optimistic, and motivated to take action in improving their lives and the world around them.