Our first event in 2020 features Andrea Wolf (President and CEO, Brem Foundation), Diana Hosford (VP Sports and Entertainment, TAPS) and Debra Alfarone (Keynote Speaker, Entrepreneur, TV Journalist).
Andrea will TEACH us about the Brem Foundation's life-saving programs and strategies for optimum breast health and improved outcomes for Breast Cancer survivors.  Diana will share her experiences of GIVING hope and bringing joy to countless families and children of our nation's fallen service members with her extraordinary teams4taps programs.  Debra will INSPIRE us with her uphill journey of going from high school dropout to award-winning journalist by re-framing her self-imposed and self-limiting conversations and labels.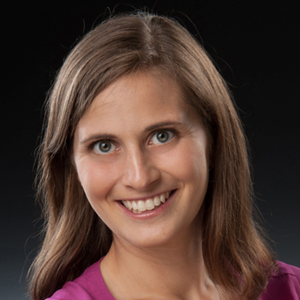 ANDREA WOLF – Teach Speaker
President and CEO, Brem Foundation
Andrea Wolf is the CEO of the Brem Foundation to Defeat Breast Cancer. In this  role, she works tirelessly to maximize every woman's chances of catching an early, curable breast cancer.
Andrea is the oldest of Dr. Brem's three daughters and grew up hearing a lot about breast cancer. At age 22, Andrea found out that she was BRCA1-positive. She committed to taking control of her breast health and doing everything she could to change her family's breast cancer narrative. At age 30 she had prophylactic double mastectomies. Today, she uses her passion for helping others to inspire women from all backgrounds to take control of their breast health.
Since becoming CEO in 2015, Andrea has significantly expanded the Brem Foundation's reach by creating programs for medically-underserved women in the D.C. area, increasing partnerships to provide transportation to medically necessary appointments, providing access to accurate breast-health education to more women, providing increased opportunities for low-income women to access diagnostic tests, and launching a bra-collection initiative.
Prior to leading the Brem Foundation, Andrea graduated cum laude from the University of Pennsylvania and from the George Washington University Law School. She practiced law at Patton Boggs, LLP and later served as the Director of Public Policy of Girls Inc., an education nonprofit for low-income girls.
Andrea lives in Washington D.C. with her husband and four daughters and is excited to welcome you to the life-saving and life-changing world of the Brem Foundation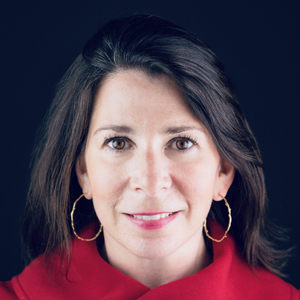 DIANA RODAY HOSFORD – Give Speaker
VP Sports and Entertainment, TAPS
Diana Roday Hosford is the Vice President of Sports & Entertainment for the Tragedy Assistance Program for Survivors (TAPS), a nonprofit dedicated to supporting families of fallen military service members.
Following a trip to Afghanistan in 2013 and seeing firsthand the sacrifices made by the military and their families, Diana created a new program within TAPS called teams4taps, which seeks to create meaningful opportunities for the families of the fallen to honor their heroes through sports. Since then, she has partnered with more than 175 teams, sports associations and athletes across the country, giving teams the opportunity to honor fallen service members in the presence of their surviving families. Diana and her team have coordinated or orchestrated over 800 events, allowing more than 10,000 surviving military family members to have their loved ones publicly honored, helping celebrate the life and service of the fallen hero as well as offering comfort to the surviving family.
These partnerships have resulted in TAPS involvement at the last three Invictus Games, an invitation to the Royal Wedding of The Duke and Duchess of Sussex in May 2018, an opportunity to serve on an international judging panel for the 2019 Princess Diana Legacy Awards and much more.
Prior to TAPS, Diana worked with Special Olympics, Autism Speaks, The Washington International Horse Show and various charities in the Washington DC area. She is an associate member of the Board of Visitors at Children's National Medical Center and a long-time volunteer and mentor for young adults. Diana attended American University and resides in Washington, D.C. with her husband and daughter.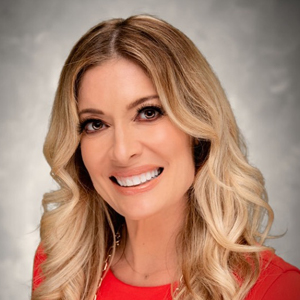 DEBRA ALFARONE – Inspire Speaker
Keynote Speaker, Entrepreneur, TV Journalist
Debra is an Edward R. Murrow and Emmy award winning TV Anchor and Reporter who has worked in NYC and DC, and whose reports can now be seen on CBS stations across the country.
Her mission in life is to empower people to use their voices powerfully so they may be heard.
In 2018 she founded Debra Alfarone Media, the fastest growing international coaching business of its kind dedicated to helping journalists, hosts, thought leaders and entrepreneurs be powerful on video, social media and live TV.
She is a highly acclaimed TEDx and Keynote Speaker at Entrepreneurs Organization (EO), NBC, CBS, WSJ, American Express, Buzzfeed and more…and she's a high school dropout.
Debra shares her inspiring story of going from dropout to dream life freely. If she can do it, you can too.
Debra lives in Washington, D.C. with her husband and dog, Murray (who was the ring bearer at their wedding).