THE THEME FOR THE DAY – "FROM STRENGTH TO STRENGTH," will highlight the Power of Women, to own who we are at every stage, to help inspire others to be their best selves, and to connect with and shape future generations. Whether you're a daughter, mother, or grandmother, TGIF has something for you.
Our September event features Maria Olsen (Author, Attorney, Public Speaker, Podcaster), Siobhan Davenport (Author, Philanthropist & CEO, Crittenton Services of Greater Washington) and Meredith Jacobs (Author, Award-winning Journalist & CEO, JWI International).
Maria will TEACH us how to become the best version of ourselves.  Siobhan will share her experiences of GIVING back to the community through her leadership and dedication to racial and gender equity for young women, and Meredith will INSPIRE us with her commitment to "Creating, Connecting and Celebrating," family ties and bonds, and community initiatives to keep young women safe.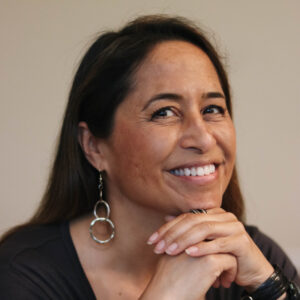 MARIA OLSEN – Teach Speaker
Author, Attorney, Public Speaker, Podcaster
REFRAMING THE NEXT CHAPTER OF YOUR LIFE
Maria Leonard Olsen is a biracial woman whose parents were forbidden by law to marry in their home state of Maryland in the early 1960s. She is the mother of two children, a lawyer, journalist, and author of two adult nonfiction books and two children's books. She leads writing/empowerment retreats for women, hosts the "Becoming Your Best Version" podcast and is a co-host of the Inside Out radio show on WPFW-fm, 89.3, in Washington, D.C. Her talks on becoming your best version involve overcoming common battles, including divorce, empty-nest syndrome, work/life balance, sexual assault, feeling less than, addictions, anxiety and depression. As a biracial speaker, she has a unique stage presence and ability to connect with wide audiences.
She has written for The Washington Post, Washingtonian, Bethesda Magazine, Parenting, BabyTalk and Washington For Women, and is a contributor to Thrive Global, Up Journey and BreaknLinks. She recently returned to practicing law now that her children are launched. Mommy, Why's Your Skin So Brown? is her first children's book. Healing for Hallie is her second children's book. Not the Cleaver Family-The New Normal in Modern American Family, was released in November 2016. Her latest book, 50 After 50-Reframing the Next Chapter of Your Life, was published in hardcover in 2018, in paperback and on Audible in 2019 and was selected for the National Press Club's Book Fair.
Maria graduated from Boston College and the University of Virginia School of Law, and served in the Clinton Administration's Justice Department.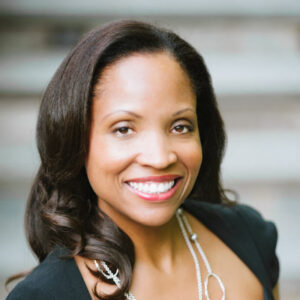 SIOBHAN DAVENPORT – Give Speaker
Author, Philanthropist, President and CEO, Crittenton Services
CHAMPION FOR WOMEN AND GIRLS. EMPOWERING YOUTH TO ACHIVE THEIR DREAMS
Siobhan Davenport is author and President & CEO of Crittenton Services of Greater Washington– a nonprofit that partners with schools to help girls from the 6th to 12th grades overcome obstacles, make positive choices, and achieve their goals.
As the daughter of teen parents, Siobhan knows a thing or two about overcoming the odds. Personal willpower is important, but Siobhan believes it is imperative to have a community that fosters success. She has dedicated her career to racial and gender equity by working to give young girls the tools to overcome challenges and the community and support systems that enable them to thrive.
In her current role as President & CEO of Crittenton Services of Greater Washington (CSGW), she is laser-focused on closing equity and achievement gaps for teen girls, particularly those of color, in the DC Metropolitan area. Crittenton partners with schools to run multi-year programs that drive youth social, emotional, and academic success.
Prior to serving as CEO, she was CSGW's Director of Strategic Partnerships and built collaborations between schools, nonprofits, and corporations to better meet Crittenton girls' challenges. Siobhan also launched the Declare Equity for Girls: It's Time campaign; a landmark initiative that included focus groups and exposed the major barriers to personal and academic success. She was also the former executive director of the Rocksprings Foundation from 2002 to 2018 where she oversaw the foundation's impact by investing in economic and educational opportunities for low-income families and youth.
Additionally, Siobhan is an author, commissioner for the Maryland Governor's Commission on Service and Volunteerism and sits on the Advisory Council for Ascend at the Aspen Institute. Siobhan was also crowned Mrs. Maryland in 2008. Aspiring to be a role model for her own daughter and all young girls, Siobhan is a living demonstration of following your dreams and building others up around you.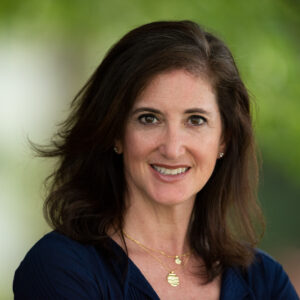 MEREDITH JACOBS – Inspire Speaker
Author, Award-winning Journalist, CEO, JWI International
CREATE, CONNECT, CELEBRATE
Meredith Jacobs, JWI's CEO, is an award-winning journalist and former editor-in-chief of Washington Jewish Week. She is the author of The Modern Jewish Mom's Guide to Shabbat: Connect and Celebrate—Bring Your Family Together with the Friday Night Meal (HarperCollins) and co-author, with her daughter Sofie, of the bestselling series of interactive journals, Just Between Us (Chronicle Books). Prior to joining JWI, she founded ModernJewishMom.com, the first Jewish parenting website (now part of Kveller), and was the host of WYPR radio's Connecting Family and The Jewish Channel's holiday specials, Modern Jewish Mom.
Jacobs assumed the role of CEO after serving as JWI's chief operating officer for six years; in that role she managed communications, branding, messaging, and development. She has shepherded numerous JWI leadership initiatives, including the Jewish Communal Women's Leadership Project; Men As Allies: Leading Equitable Workplaces ; the Women's Impact Network and the Young Women's Impact Network. Jacobs also works closely with JWI's philanthropic partners, Sigma Delta Tau national sorority and Zeta Beta Tau national fraternity, developing initiatives like the award-winning Green Light, Go! and Girls Achieve GrΣΔΤness. A sought-after speaker, moderator and writer, her opinion pieces appear frequently in outlets such as JTA, eJewishPhilanthropy, and Washington Jewish Week. The Jerusalem Post named Jacobs one of the 50 most influential Jews of 2020.
She lives in suburban D.C. with her husband and their giant pandemic puppy, Babka. Her greatest achievements are her children, Sofie, a marketing strategist, and Jules, a Navy officer.