Our September event features Kristen Coffield (Author, Speaker, Culinary Disruptor), Dana Marlowe (Accessibility Enthusiast, Human Rights and Disability Advocate, Entrepreneur), Maggie O'Neill (Artist, Designer, and Creative Entrepreneur).
Kristen will TEACH us about harnessing the power of our habits and charting the course for our wellness destinies, Dana will speak about her mission to GIVE back to the community by helping to restore dignity to homeless and underserved women and girls with donations of bras and menstrual products, and Maggie will INSPIRE us with her notable and acclaimed art and design work and her wisdom about how to LIVE IN COLOR.
KRISTEN COFFIELD – Teach Speaker
Culinary Disruptor, Author, Public Speaker, Founder "The Culinary Cure"
Kristen Coffield is the founder and owner of The Culinary Cure, a consulting business and education website dedicated to helping people use the power of food to change their lives.
Kristen is a passionate advocate for food as medicine. She reinvented her life after a series of events that left her health compromised, spiritually depleted and emotionally drained. Taking the simple daily habit of eating, Kristen turned what was on the end of her fork into a superpower to fuel her best life.
As an educator, author and culinary disruptor, Kristen inspires people to harness the power of food and habit, take control of the controllable, and live healthier, happier lives. She believes a largely plant-based diet holds the key to enhanced wellness and disease prevention; and that creating powerful culinary habits can profoundly influence longevity.
Kristen is a regular contributor on Good Morning Washington, ABC7 and Fox5, where she inspires and motivates viewers to take charge of their health with easy plant-based recipes and nutrition tips.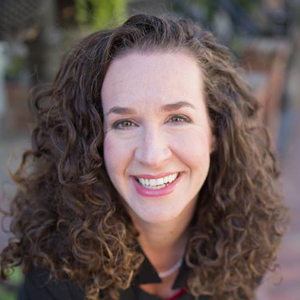 DANA MARLOWE – Give Speaker
Accessibility Enthusiast, Human Rights and Disability Advocate, Founder "I Support the Girls", Founder, Disability Partners
Dana Marlowe can turn a moment into a movement. What began with her spontaneous question of "What can I do with my old bras?" led to the creation of I Support the Girls, a non-profit organization that provides a source of dignity, self-esteem, empowerment, and support to marginalized women via the donation of bras and menstrual hygiene products.
As a human rights advocate in the intersections of feminism, menstrual equality, health, and dignity, Dana works tirelessly to better the lives of the most invisible populations.
In her tenure as the Executive Director and Founder at I Support the Girls, Dana has worked behind the scenes and beyond borders, not only facilitating donations, but also visiting countless shelters to connect with women experiencing homelessness, hearing their stories and using these experiences to become a stronger advocate.
I Support the Girls donates bras and menstrual hygiene products to women across the world who are experiencing homelessness, poverty, are refugees, evacuees of natural disasters or are breast cancer survivors. Dana has spearheaded the initiative to create the I Support the Girls affiliate network throughout the United States and globally. Her approachable and realistic attitude have inspired the creation of over 50 of nationwide and global affiliates, all led by real women charged by Dana's actions and striving to emulate her advocacy in their local communities.
Dana's efforts have been showcased in The Washington Post. The Associated Press, Yahoo News, The Today Show, Marie Claire, Cosmopolitan, NationSwell, and countless more. She has been humbled to receive the Empowerment of Women Award from the National Association of Women, a Woman to Watch from JWI, and the Magnificent Mom Award from ABC7.
Dana defines success as minds changed and advocates created.
Dana is also the Founder and Principal partner of Accessibility Partners, an IT company making technology accessible for people with disabilities. Dana promotes equal access to technology and full accessibility for people with disabilities in technology usage. When she is not sorting bras or striving for inclusivity, she can found at playgrounds with her sons, walking her puppy or at early morning dance raves.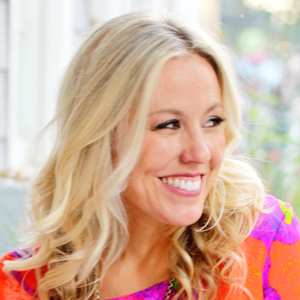 MAGGIE O'NEILL – Inspire Speaker
Artist, Designer, and Creative Entrepreneur, FounderO'Neill Fine Art , COO SWATCHROOM
Maggie O'Neill is an artist, designer, and creative entrepreneur based in Washington, D.C.
She is the co-founder of SWATCHROOM, a creative design firm of expert innovators specializing in hospitality design. As CCO of SWATCHROOM, her team has designed notable commercial spaces and private residences throughout the Mid-Atlantic, including more than 40 restaurants and a variety commercial spaces in Washington, New York, Colorado, Atlanta, Paris, and Dubai. She has also designed custom installation pieces for real estate developers, private commissions, and companies such as Twitter and Microsoft.
Maggie is a fine artist, best known for her iconic pop impressionistic paintings of Washington, D.C. landmarks and people. In 2012, Maggie had the honor of personally delivering a portrait to President Obama, and in 2014 her "DC Uncle Sam" was featured on the front page of The New York Times. She's been the featured speaker for Creative Mornings DC, a two-time winner of the design category for DC Inno's "50 on Fire," named a "Woman of Influence" by Capitol File magazine, and her art has been featured on the cover of  several publications including the DC Magazine's inauguration issue.   Maggie recently had the honor of the being the 2018 Official Artist of the National Cherry Blossom Festival. Maggie's portfolio includes installation and public art with her most recent collaboration being the "Women Who Will," a 50'x 50′ mural located at 1919 Pennsylvania Ave and commissioned by Tisman Speyer and Lyft.
In addition to her work, Maggie is focused on giving back to her community and paying it forward. Proceeds from her artwork have benefited organizations like N Street Village, Research Down Syndrome, Tribute 21 Autism Speaks, Habitat for Humanity, DC Central Kitchen, Safe Shores and Project Soar. She is the founder of SUPERFIERCE, a national traveling art exhibit that highlights female artists, benefits local charities and mentors aspiring artists.